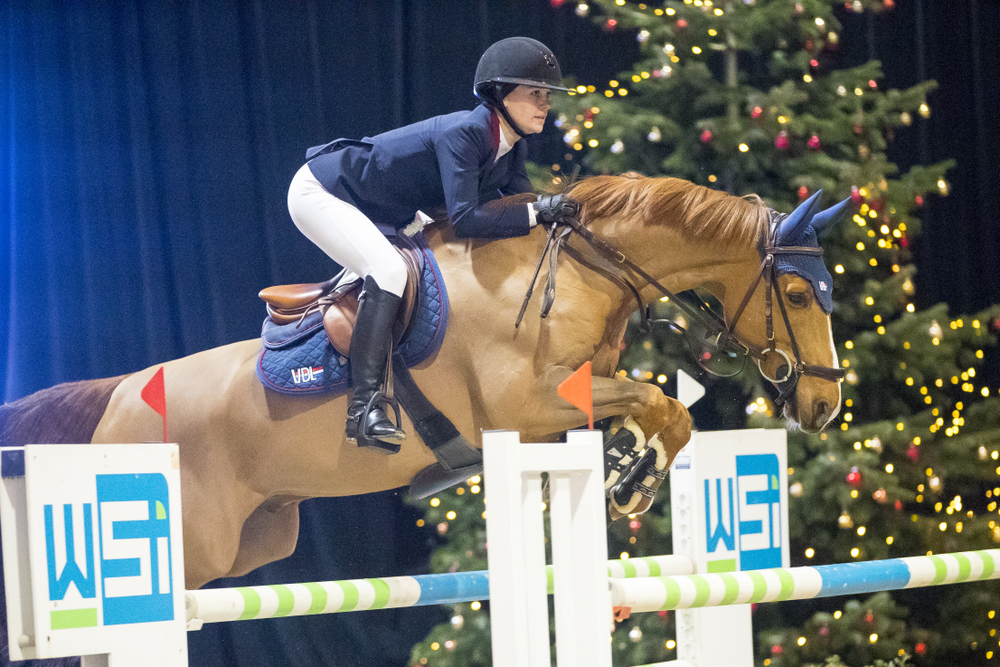 Ton prijzengeld tijdens vijfde editie Jumping de Achterhoek
September 10, 2018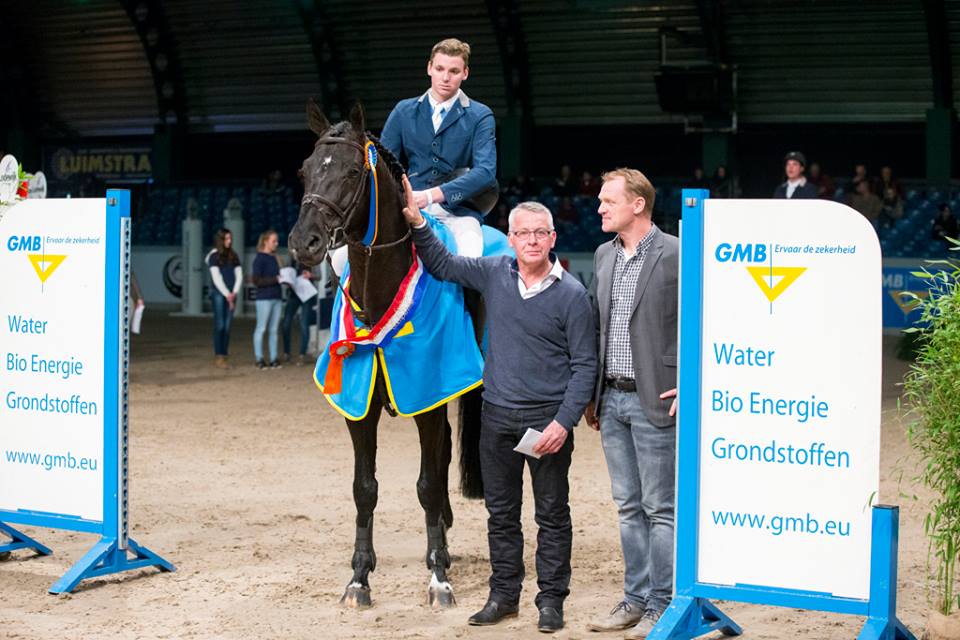 'Blij met finale GMB-competitie op Jumping de Achterhoek'
September 25, 2018
100,000 euro prize money in fifth edition Jumping de Achterhoek
The five year jubilee of Jumping de Achterhoek from 22 November to 2 December gets a gilded edge. The prize money in Vragender for the showjumping riders have been raised to more than 100,000 euro, the training facilities have been improved and the public can count on an even more genial event.
Three ranking classes
Jumping de Achterhoek starts with the international youth weekend (22-25 November), when Children, pony riders, Juniors and U25 (riders under age 25) from all over Europe come to Vragender. The second week (Wednesday 28 November to Sunday 2 December) is for the senior riders over CSI1* and CSI2* courses. An extra Longines ranking class has been added, which gives the riders not two but three opportunities to earn points for the world ranking.
"This is really a remarkable year. In our first four editions we were still co-operating with organisation bureau EQ International, which co-operation has now stopped, but we have left the gate in good pace. I have learned a lot more about how things should run and work. Before, I did not have to give that a thought, that was handled for me", says host Eric Morssinkhof. "The regular team has a lot more work to do, but they are highly motivated. Will the public and the riders notice any changes? Just that this edition will be at least as good as last year's", says a laughing Morssinkhof.
Facilities
In the run-up to Jumping de Achterhoek the lighting in the indoor hall is upgraded with, for example, showlights during the event. "We have invested considerably more this year, with which we were helped by our main sponsor Rabobank. In addition to the extra prize money, we wanted to do better also where the accommodation is concerned. The riders really liked it last year that they could train on the all-weather arena, which we have now partly covered by a large tent of 20 x 50 meters."
GMB final
A new feature are the finals of the GMB Young Showjumping Horse Competition, which is comparable to the national open indoor championship for young showjumping horses. The final earlier staged at Indoor Drachten. After the qualifiers have been jumped, the top of the young showjumping talents will match each other in the ring one more time.
Course builders
With the renowned course builders Jos Brinkman for the youth weekend and Louis Konickx for the second weekend, more magnificent sport can be expected. Top-class riders from the Netherlands and abroad again have promised to come to Vragender this year.